One of my crafty friends learned recently that she's having a girl. I have several other friends who are expecting girls as well. When I first heard, I thought I would put together a collection of some of my favorite free patterns. This is not even close to a comprehensive list of all the patterns available out there. Not. Even. Close. These are just the ones I've made myself.
I've decided to share it here so other people can enjoy the love too.
There are several blogs that are absolute gold for finding sewing patterns and tutorials.
Check out:
Made
Made by Rae
Luv in the Mommyhood
As for particular projects that I love, I've only included one from each source. But browse around each source! There's plenty more!
Check them out! (The images are links to the projects)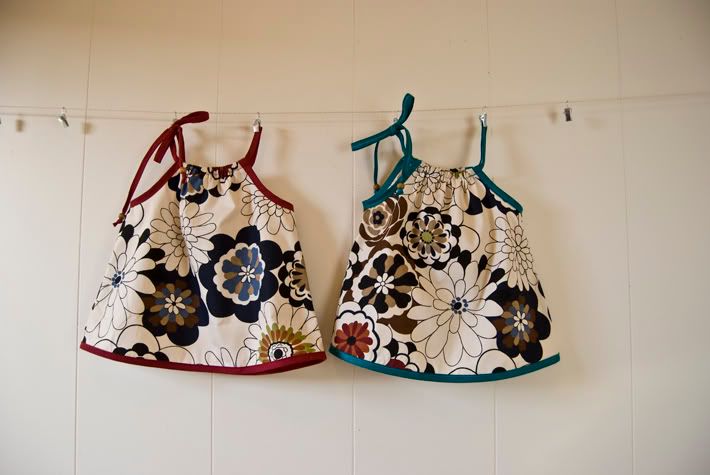 (used with permission)
If this isn't enough, also check out
Craftster
,
Burda Style
or browse around links in those blogs I mentioned. I really can't recommend them enough. I can get lost spending hours and hours clicking through from blog to blog.